TRANSPORTATION PROCEDURES FOR LOVERS 2021, PT, 9 min
a film by Helena Estrela

A synesthetic experience that, between the story of a couple who broke up and a phone call to Fedex asking if they would transport people, meditates on what are the best methods of getting closer to those you love.

Text by Filipa Nunes
I used to find the syllable
YOU
written on every old license plate
Every morning
while driving work
At lunchtime
while going out for a quick coffee
And at the end of the day
while returning home
The configuration of the new license plates will allow
the formulation of
IL – 0V - 3U
Which means that every registered car
in this country will bring us closer to love
This is the only real reason why
sales skyrocket
at the auto dealers in Spring
It is also known that for every broken heart
each square meter in the capital increases 1 euro
diesel goes up 10 cents
pay 1 take 2 is over
the hairdresser is only by appointment in December
and not even at Manjar there's a table for dinner
everything full sold out
warped inflated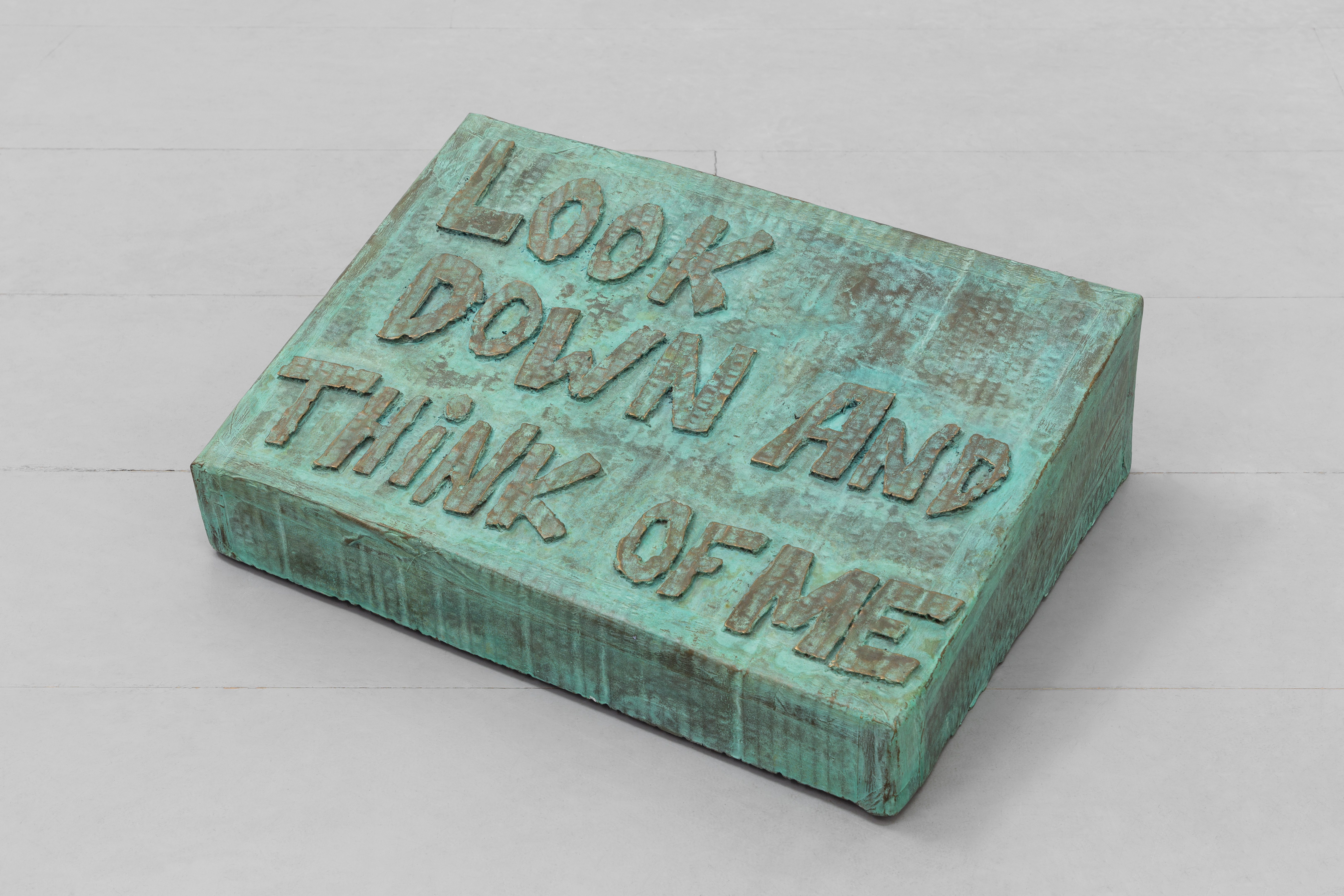 If you carry love on your skin
watch carefully where you're going
Every land
that you cross
with a lit warm body
will choose to keep that memory
If you're not afraid
I hope you're not
take notes of directions
You may need to return
After the end of a love contract
I asked myself:
But where do I put all of this now?
It's to be kept for 5 years
like the paperwork of bankrupt companies
A few months later I saw something written on the floor
look down and think of me
and against all odds
I thought of you
Maybe it is still possible to win the lottery
Relations:
- Ana Hatherly,
estudo para carta de jogar (O Escritor, p.27),
1972
Felt pen and letterset on paper, 13,00 x 8,60 cm
Collection FLAD, Lisbon
c.f. João Neves
- Fernão Cruz,
Lapide
.
Pedido
, 2019
Patinated bronze, 40 x 16 x 32 cm
Courtesy of Fernão Cruz, Lisboa
c.f. Bruno Lopes
- Carolyn Lazard,
Cinema 1, Cinema 2
, 2020
Electric fires, variable dimensions
Courtesy of Carolyn Lazard and Maxwell Graham/Essex Street, New York
director HELENA ESTRELA with ALESSANDRA BOULOS, AMAT VALLMAJOR, BORJA RODRIGUEZ, CAROLINA BATTAGLINI, CRISTIANA CRUZ FORTE, CRISTOPHER RUIZ, DIOGO VALE, FERNANDO PEREIRA LOPES, GENESIS SCARLET VENEZUELA, HUMBERTO VALLEJO, JESSICA Y LEE, JULIANA PRÍNCIPE, JORGE CASTRILLO, LAURA MORENO BUENO, MARCELO TAVARES, MARIA INÊS GONÇALVES, MARIANA SÁNCHEZ BUENO, MARTHA HELGA LÓPEZ, MATÍAS PIÑEIRO, PABLO LILLO, TOMÁS PAULA MARQUES sound design and mix MARCELO TAVARES color MARTHA HELGA LÓPEZ music OS TINCOÃS (1977) CORDEIRO DE NANÃ